What's Really In My Bag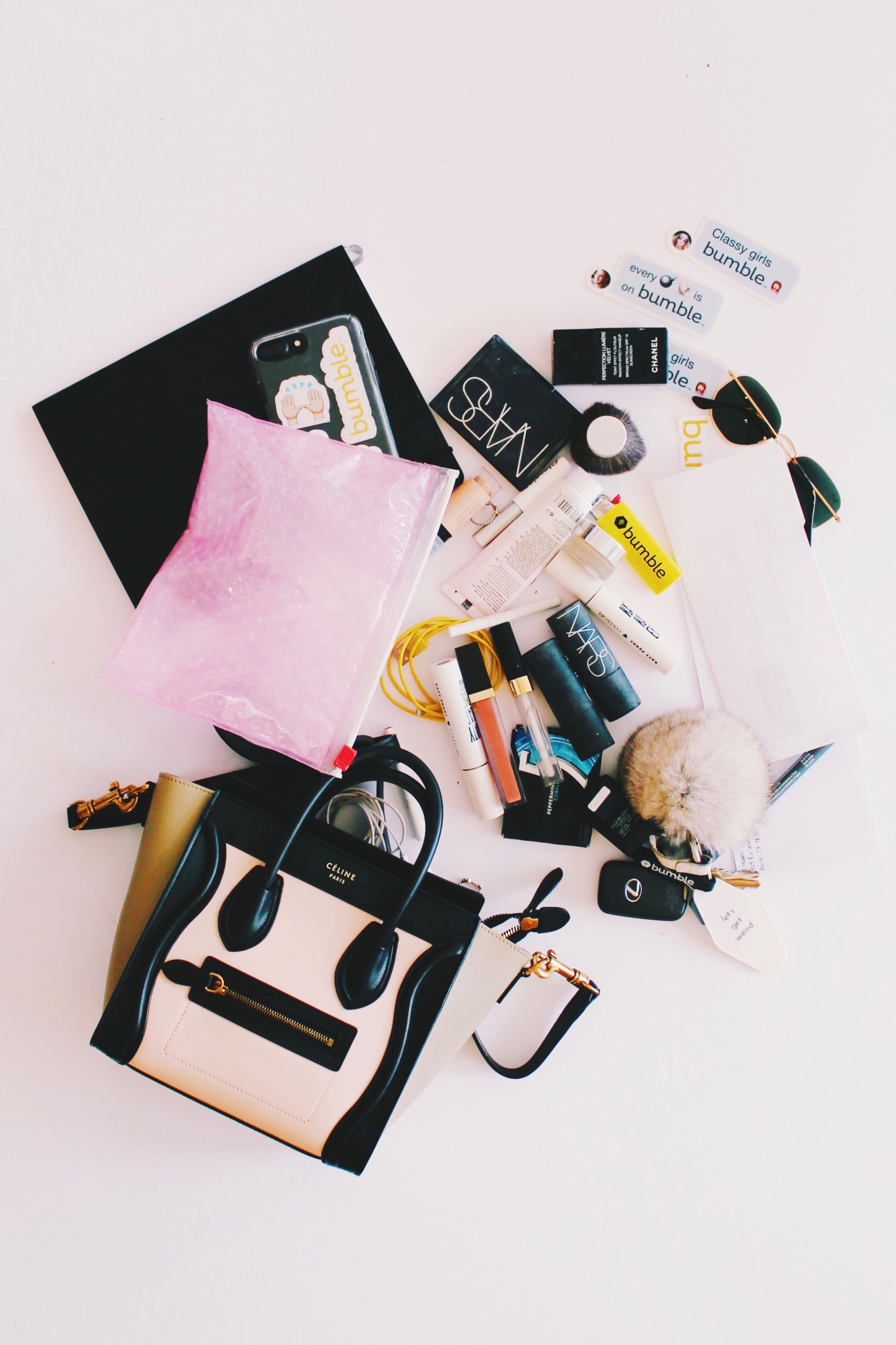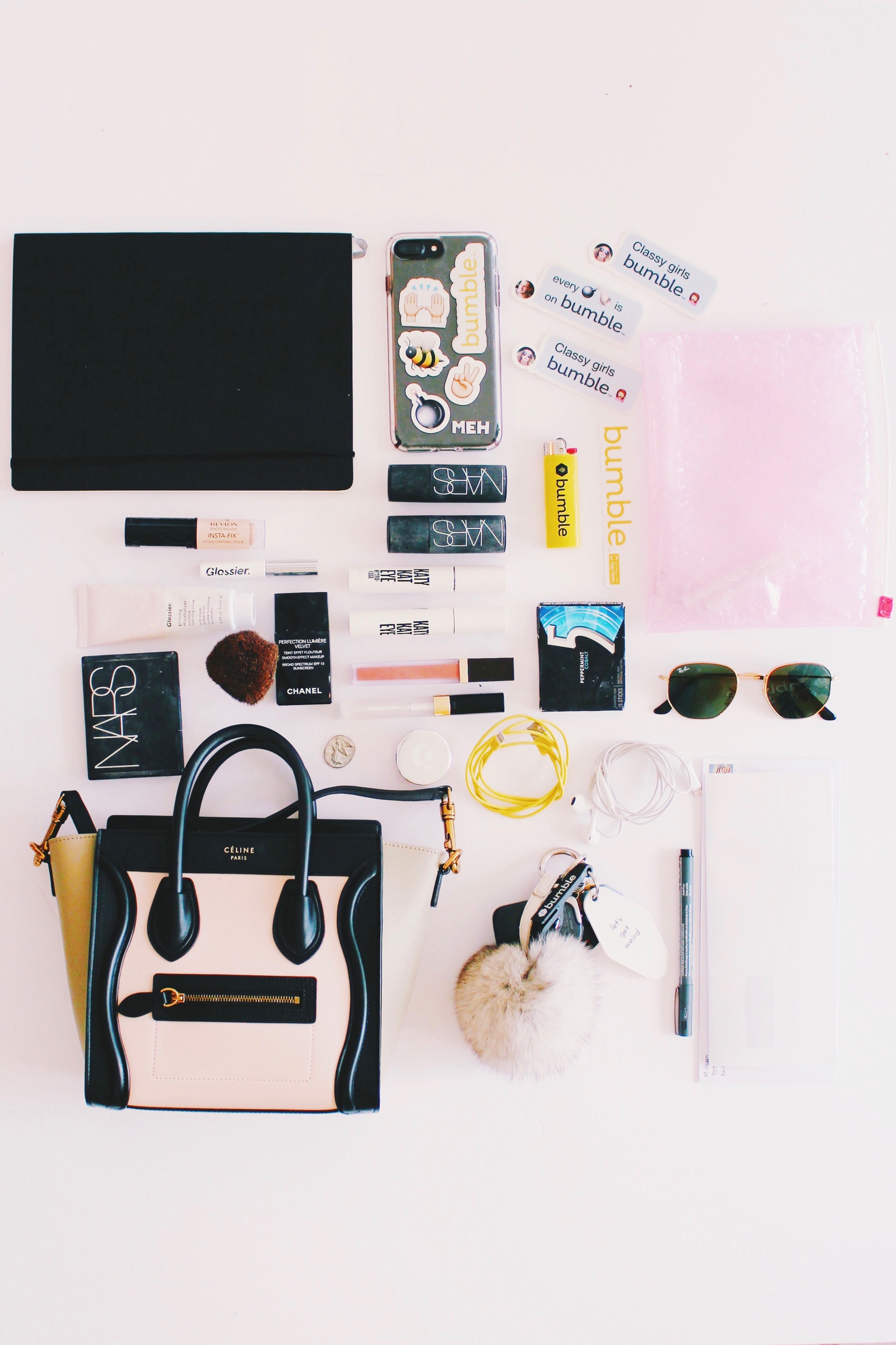 The contents of someone's bag say a lot about them - what they need throughout the day, where they've been, maybe where they're going. But so often, these kinds of insights are so edited and curated that they miss the point. We want to know what's really in your bag: the receipts, gum wrappers, and five different types of lipgloss.
Xo,
The Bumble Hive
Makenzi, Social Media Coordinator at Bumble, 22
I try to empty my purse every week - I hate the idea of clutter building up and it makes it easier to find things. I truly am a neat freak. Other than that, I always carry a pen and a journal or planner to doodle or write ideas in (I like writing over typing things). And, clearly, a lot of makeup.
Wow, a lot of makeup. What does that say about me? Two mascaras I bought purely because I liked the packaging (one water proof for lower lashes, one not-water proof so I can get it off my face at night), Chanel lip plumper, Tom Ford lipgloss in tawny pink, Chanel Perfection Lumier Velvet, Glossier Moisturizing Primer (which I hesitantly purchased but now love. so. much.), Nars bronzer (I like to use it instead of blush), Revlon highlighting stick, multiple Nars Multiples, Glossier Boy Brow (something else I can't live without - my brows have never been better behaved), and Glossier Stretch Concealer. Clearly, I'm a Glossier groupie (and yes, obviously I actually carry all their products in their pink zippy bag).
Then we have the usual gum, keys, phone, charger, headphones, sunglasses combo. Side note, I purchased the Ray Bans solely because Chiara Ferragni kept wearing them. I don't carry a wallet, which means I left my id, checkbook and credit cards at home, like I very frequently do. Keeps me from shopping frivolously. Sorta.
And, there's the letter I need to mail, but will probably forget to actually put in the mail for two weeks. I also have a little angel medallion that my abuelita gave me that I carry everywhere. And, no matter what, I carry a lot of Bumble merch around - usually way more than this, we're talking handfuls of matches, lighters and stickers.