Buzzin' Bout
Hi there, Honey! Between tending to our honeys and general beekeeping, The Hive has been buzzin' about a few things - and we couldn't help but share them with you!
What's got you buzzin' this week? Drop us a line and let us know!
Xo,
The Bumble Hive
1. Have you seen us buzzin' around NYFW? It's been a blast. Make sure to keep up with us here!
3. Our Bumble Honeys have been busy bees, and we are so proud of the cool ways they've been getting their campus buzzin' on Bumble!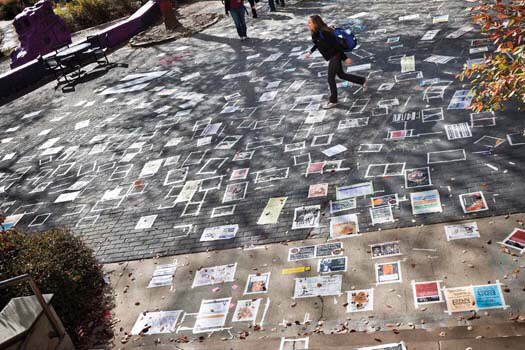 4. From designers, inventors, and dancers to activists and politicians, Refinery 29 is showcasing the young game-changers who push us to keep questioning boundaries and shaping a more equal, empathetic world. We're pretty stoked our very own CEO & Founder, Whitney Wolfe was included in the list.