Our Queen Bees Know How To Host a Great Party!
Many of our Bumble Queen Bees have played a major role in the rapid expansion of Bumble users. We couldn't be more excited about their contributions to the Hive!
We've rounded up some of the latest events that our Queen Bees have hosted around the country. Their impressive gatherings brought their local Bumble communities together. We're so grateful for all of the hard work they put into creating such incredible experiences for our users!
We hope you get some party planning inspo below. Who knows - maybe you'll be a host of the next Bumble get-together!
DALLAS, TX
Last month's Dallas Bumble BFF Launch Event: Dare To Dream was hosted by our Dallas Queen Bee, Kelsey Lemons (@sheinthemaking). It couldn't have been more of a hit! See below for Kelsey's recap:
"Bumble users arrived at the beautiful W Dallas Hotel in Victory Park, which was decked out in PJ-inspired ensembles (because there's nothing better than not having to get dressed for the day). Not only did these honeys get the chance to express their creativity via their outfits, but they also created their own inspirational mood boards.
The BeeHive-themed affair was loaded with tons of mouth-watering goodies, including pizza from Mimi's Pizzeria, Nothing Bundt Cakes, Vim Vitae juices, and Live Handspun Cotton Candy from The Cottonsmith. Did I mention the beauty bonuses? 41 WINKS eye masks, brow swag from Benefit Cosmetics, as well as hand massages and giveaways from MiniLuxe. They were super awesome and made our Dallas BFFs feel great. Thanks to all the busy bees for coming out!"
Toronto
On Saturday, September 9th, our Toronto Queen Bee, Katryna Klepacki, had the pleasure of joining "The Monday Girl x Dress For Success Fashion Gala"on behalf of Bumble. Here's what she had to say about the female-focused event:
"Our Bumble booth provided attendees with fabulous merchandise including caps, hair ties, fans, and stickers. The fashionable ladies were all so excited to join the Hive! And we must say the event organizers looked absolutely adorable wearing our yellow visors while delivering their thank you speeches. We couldn't have asked for a more successful outcome!"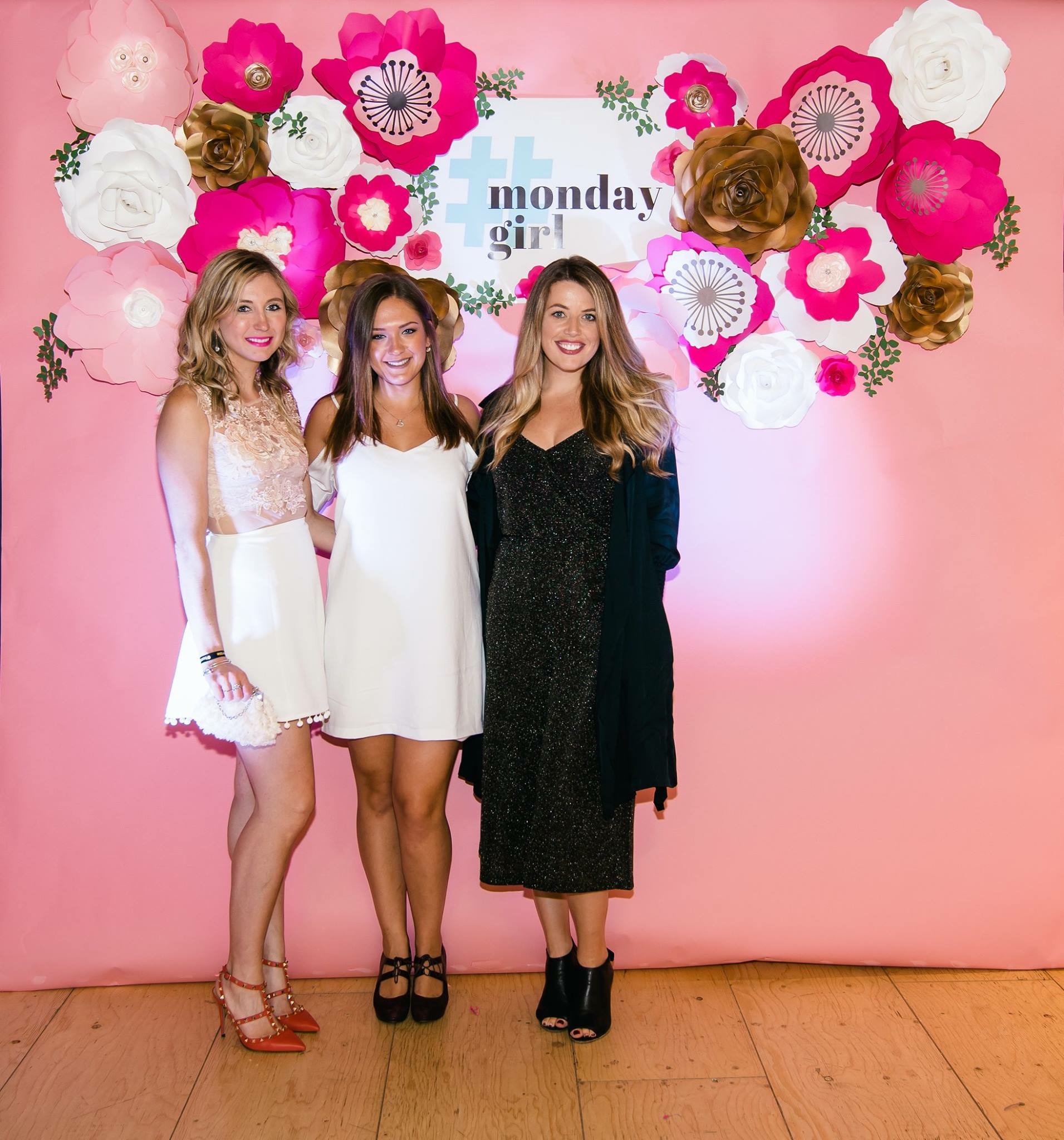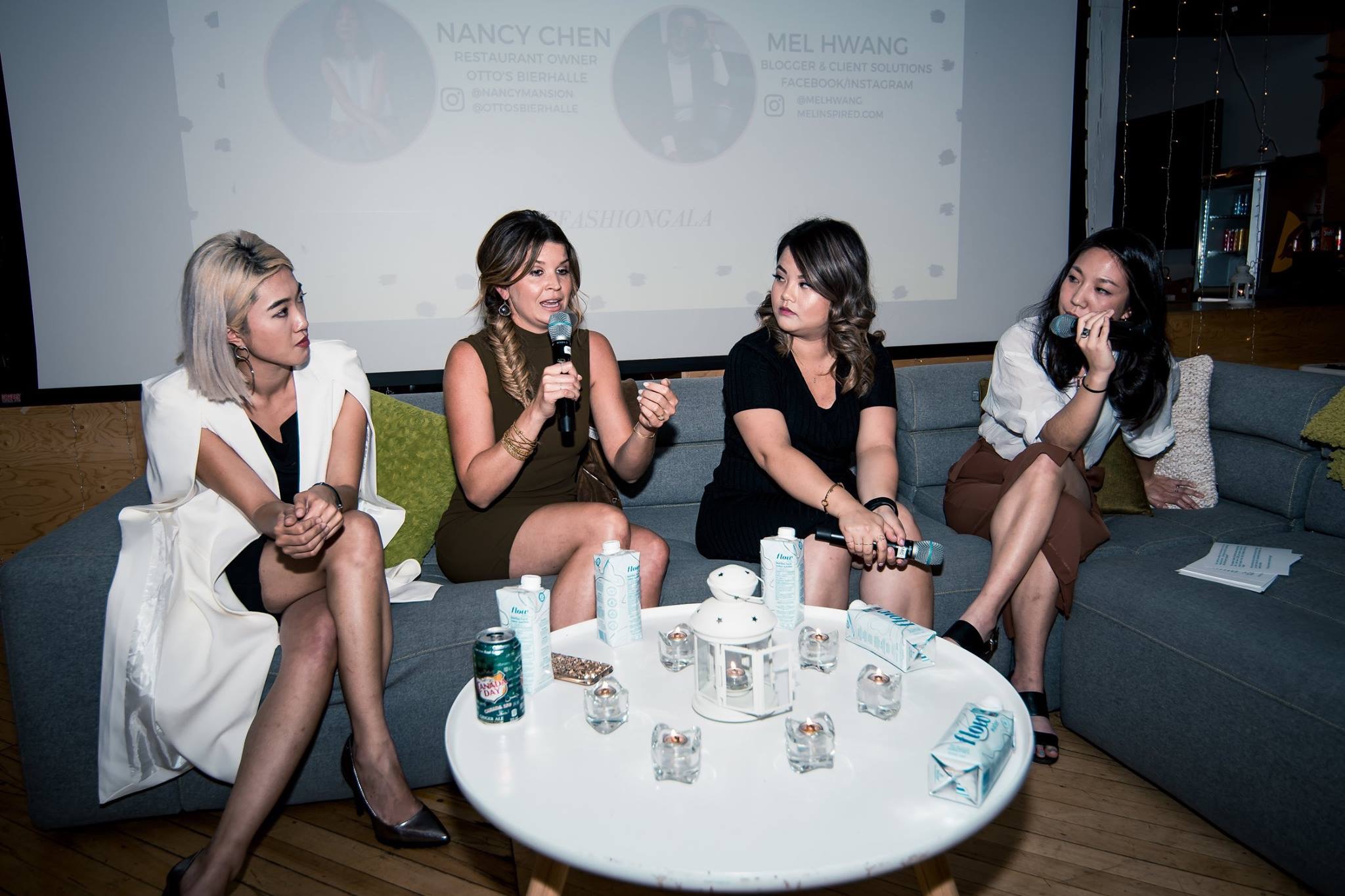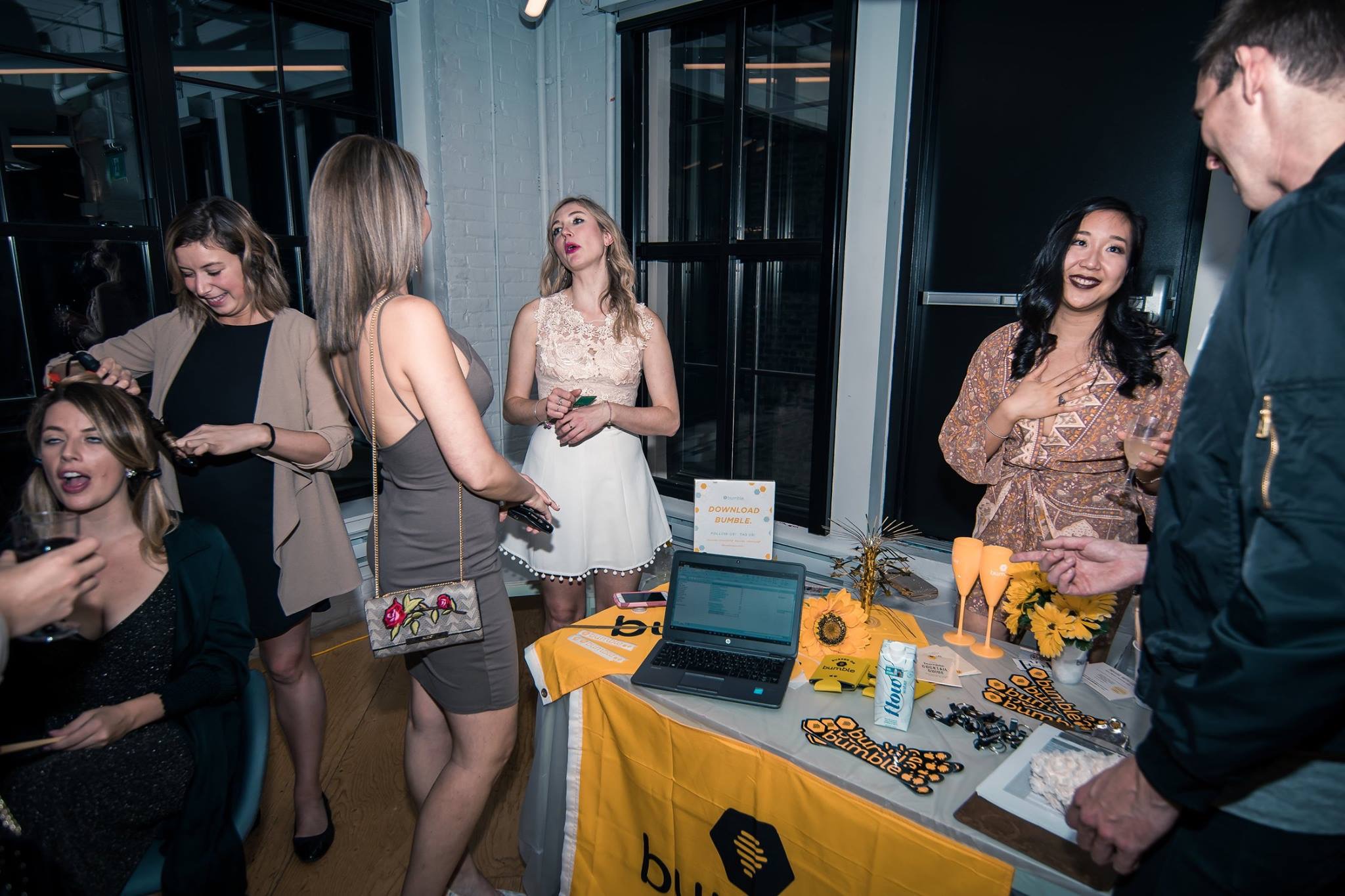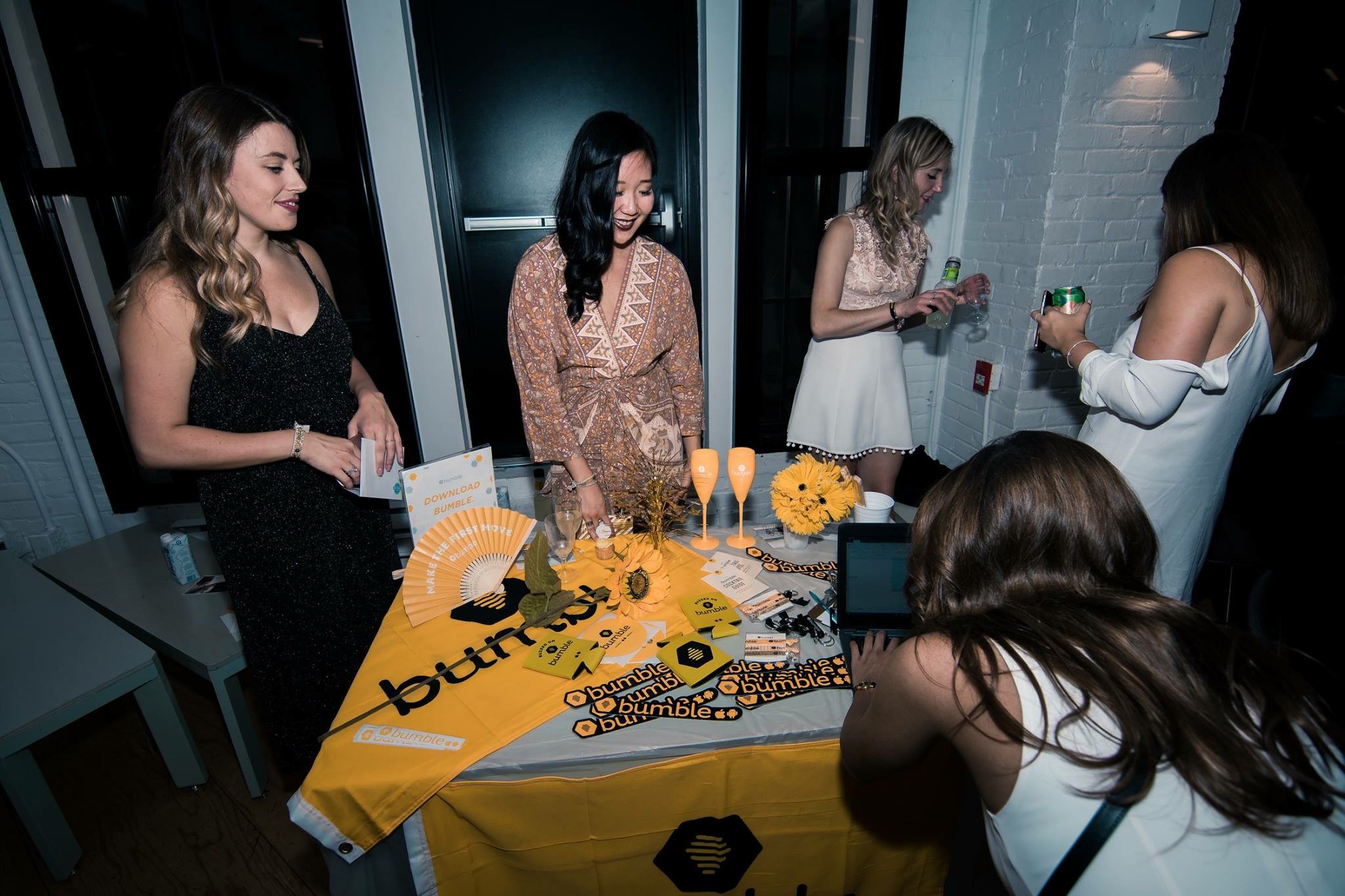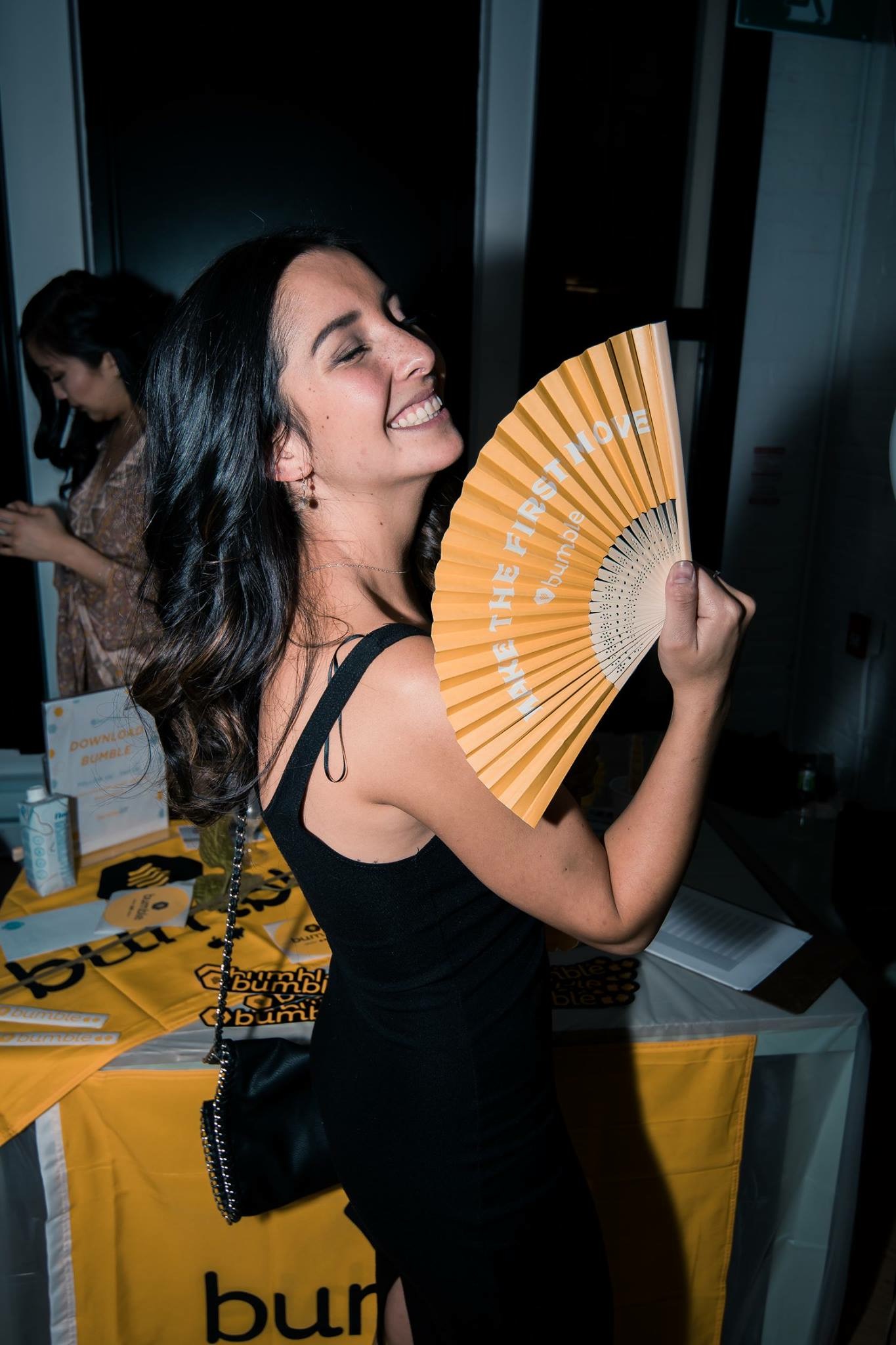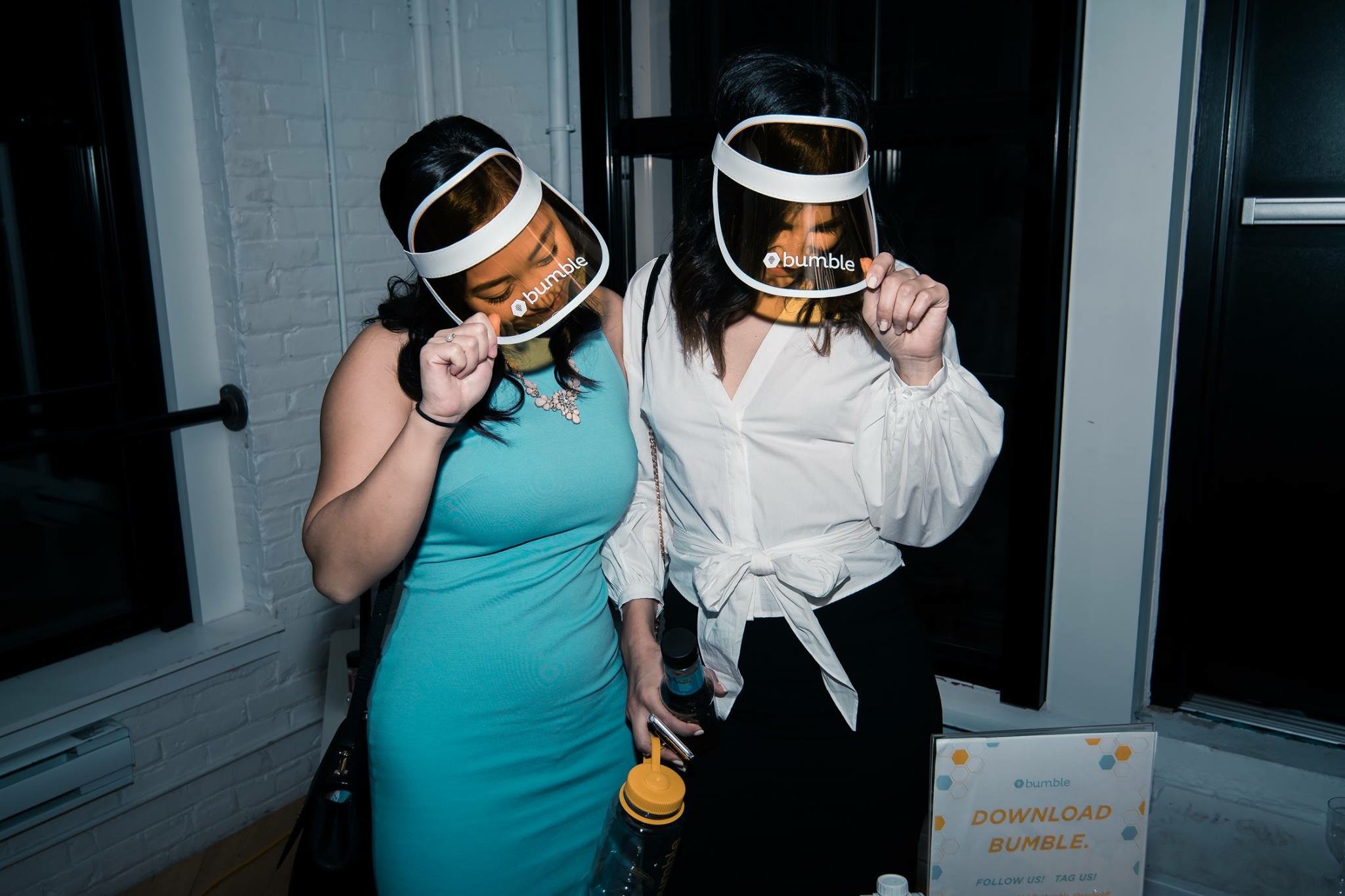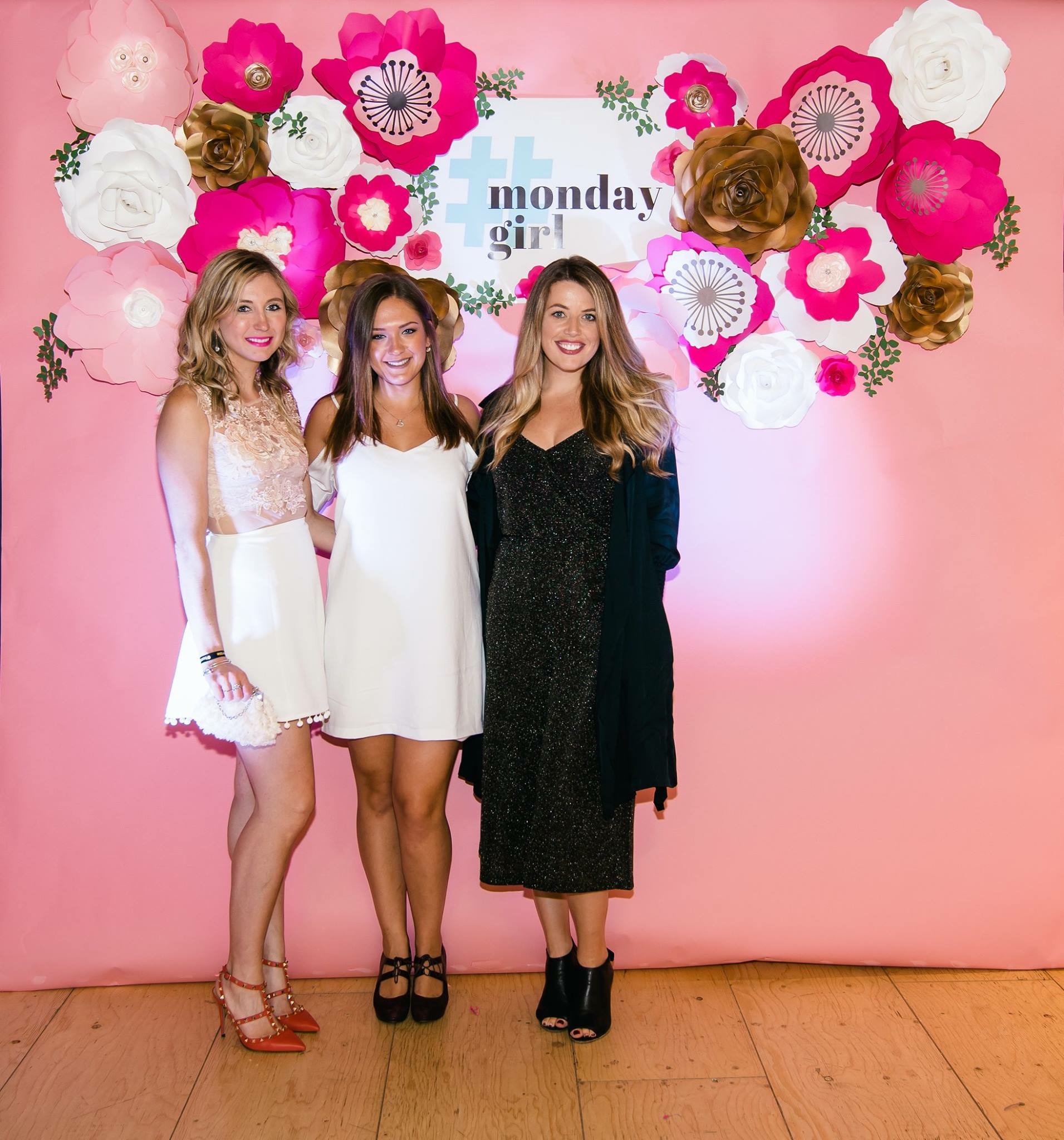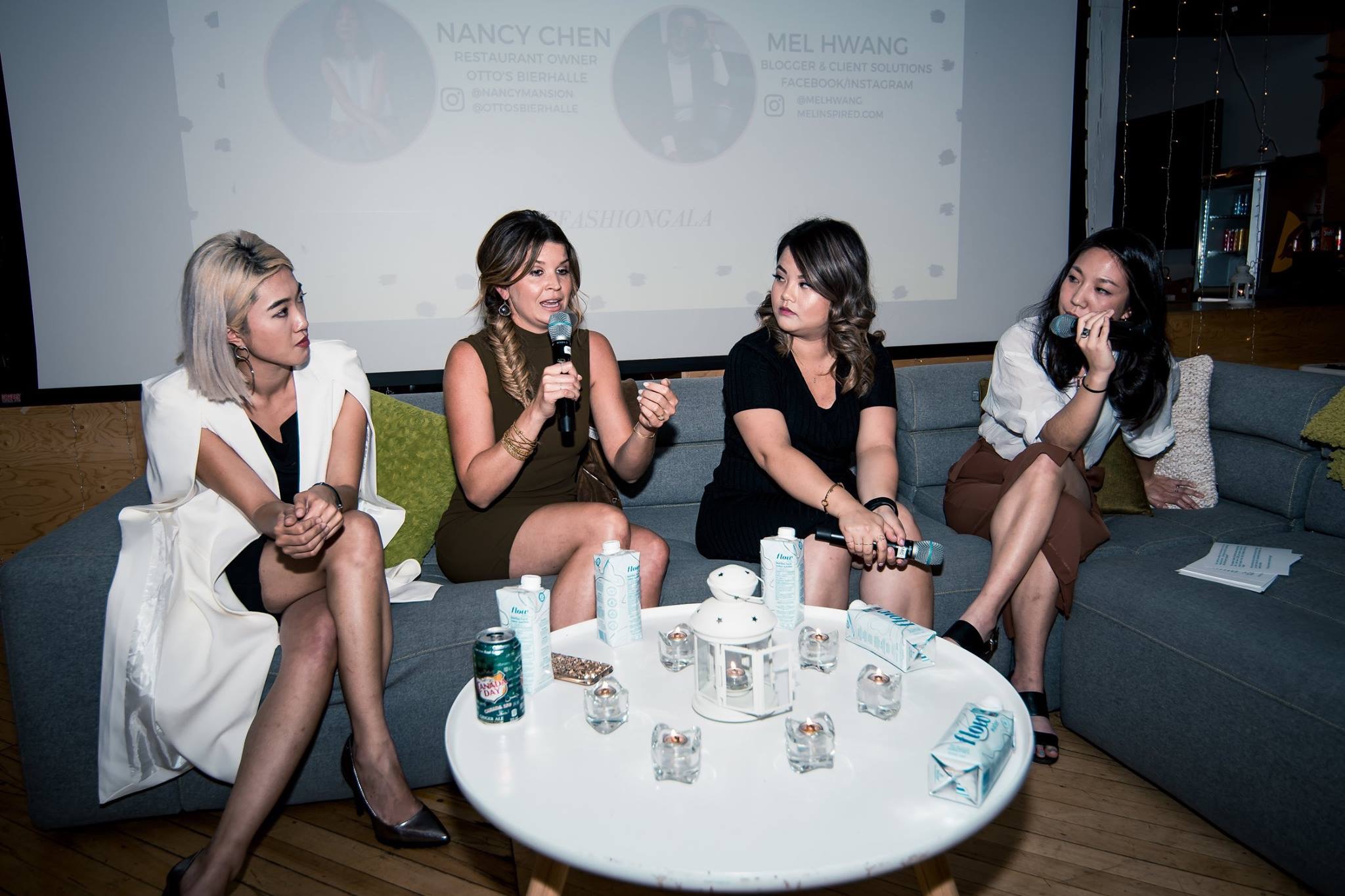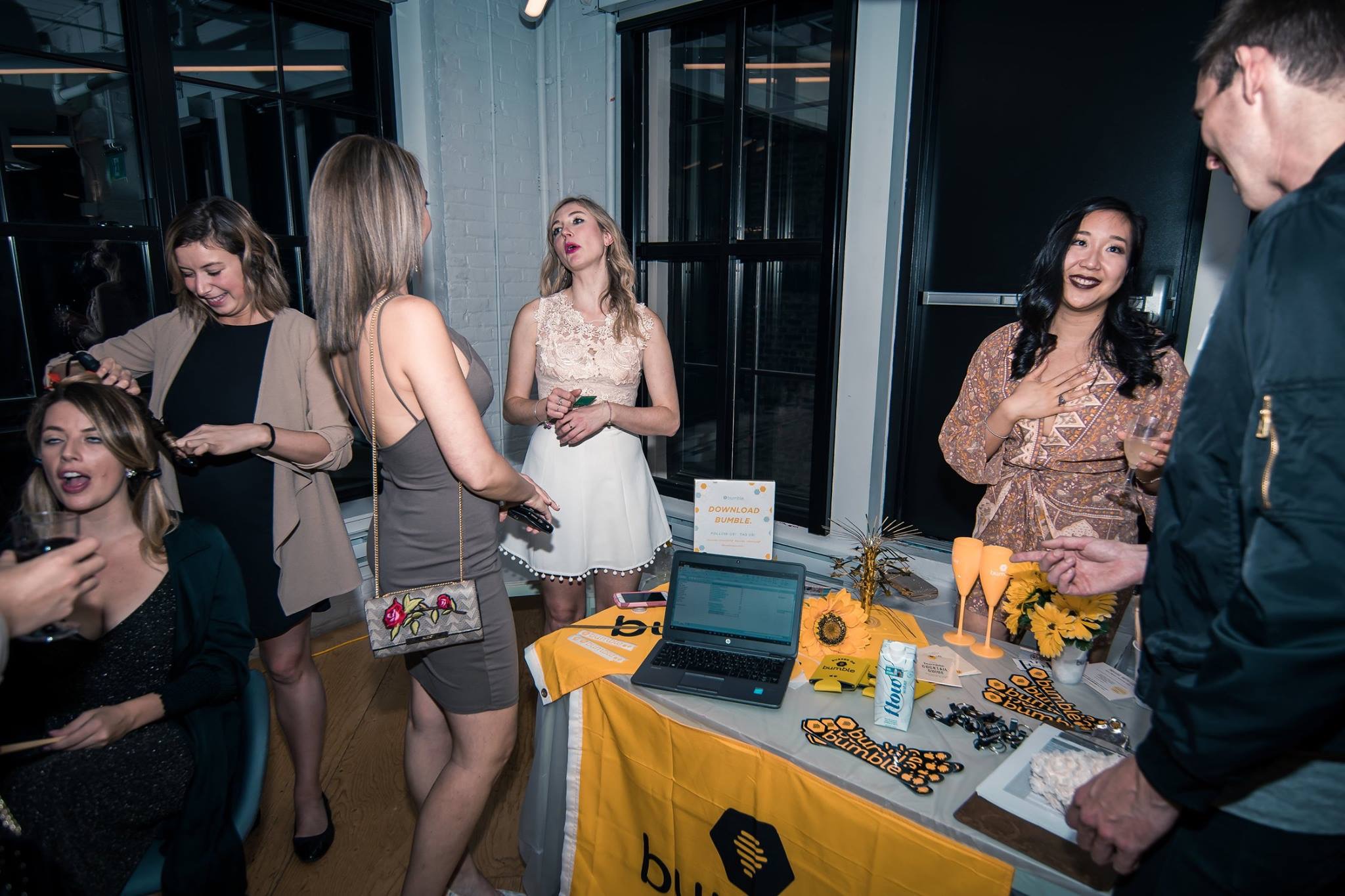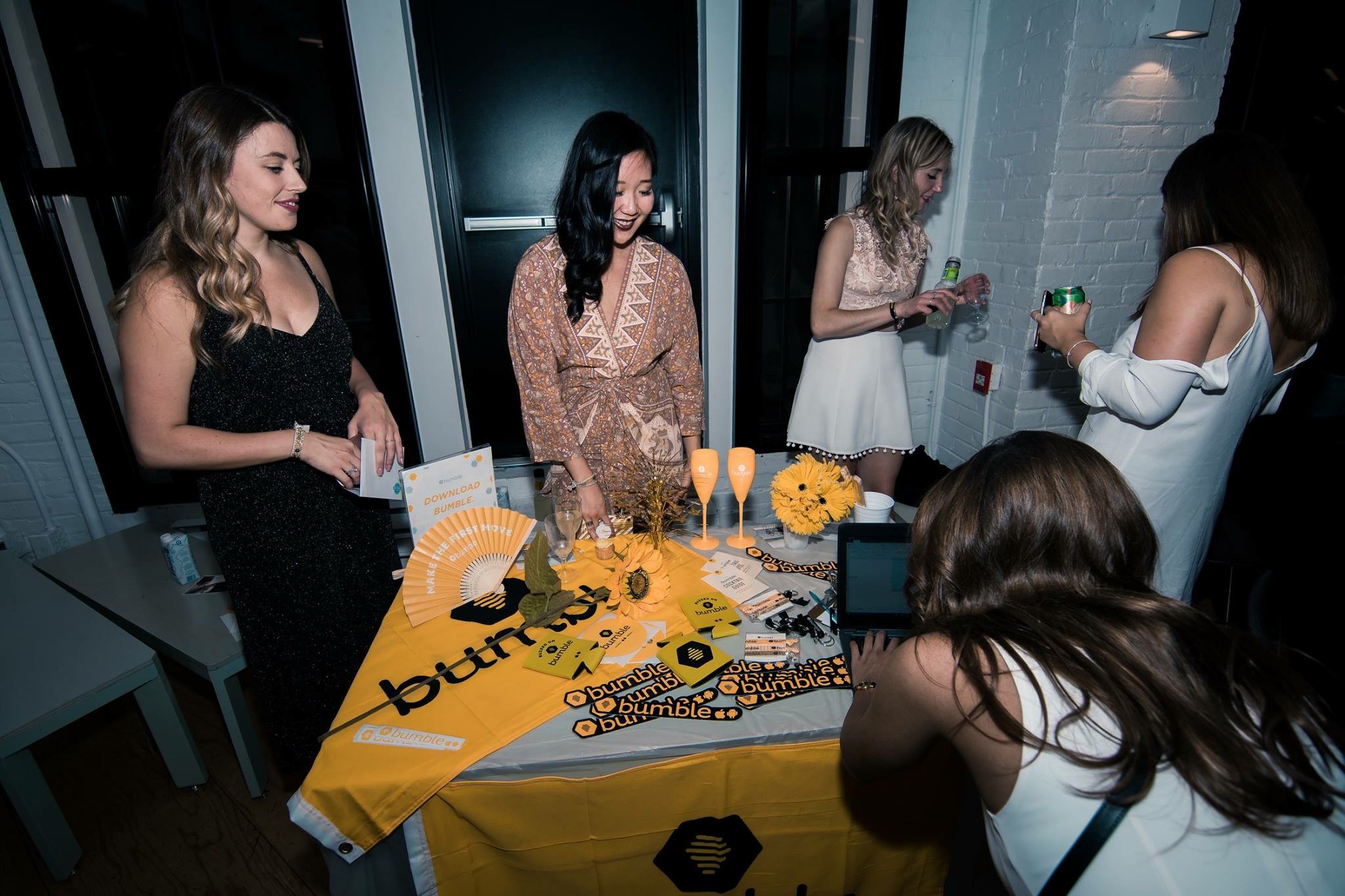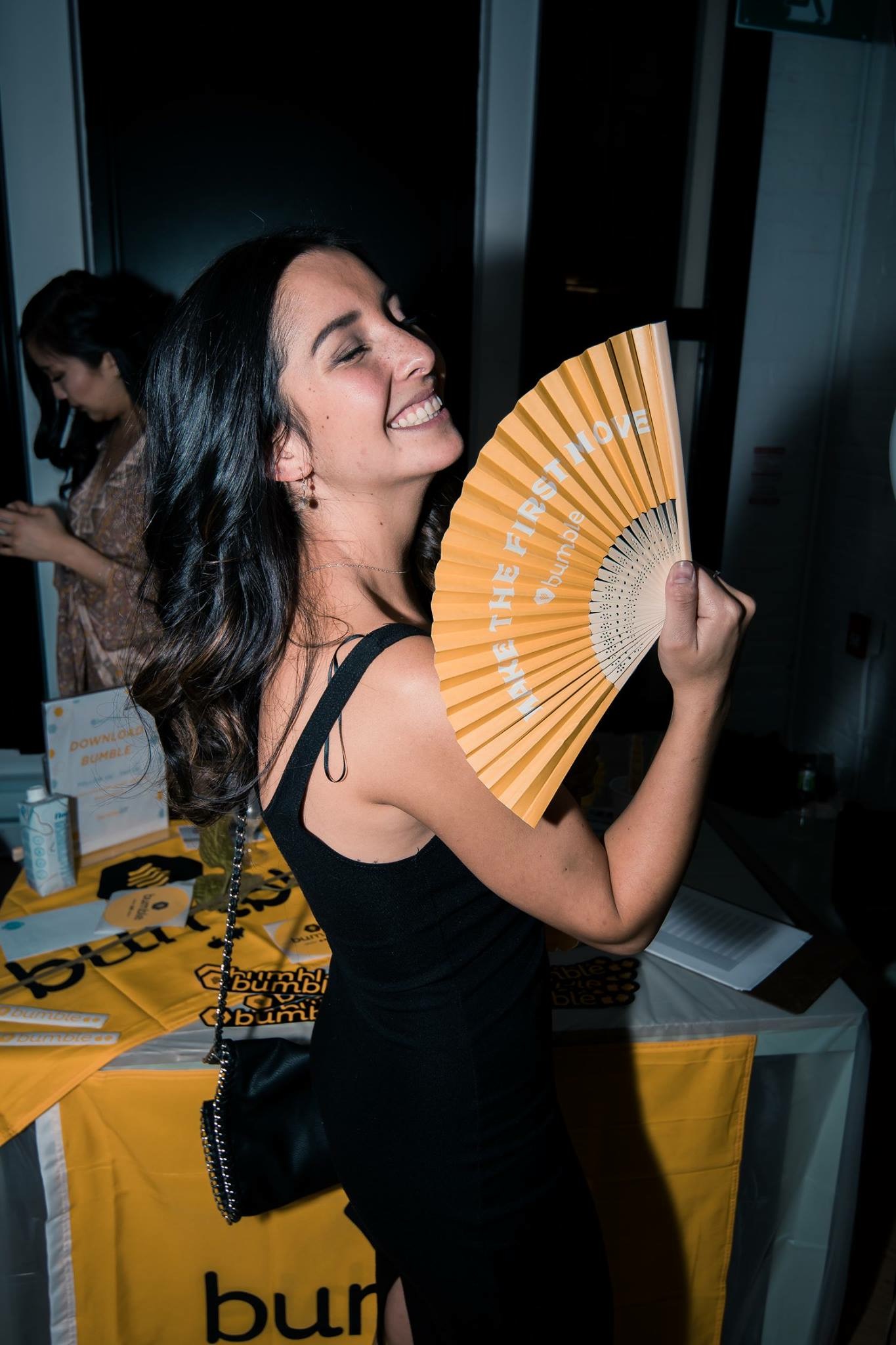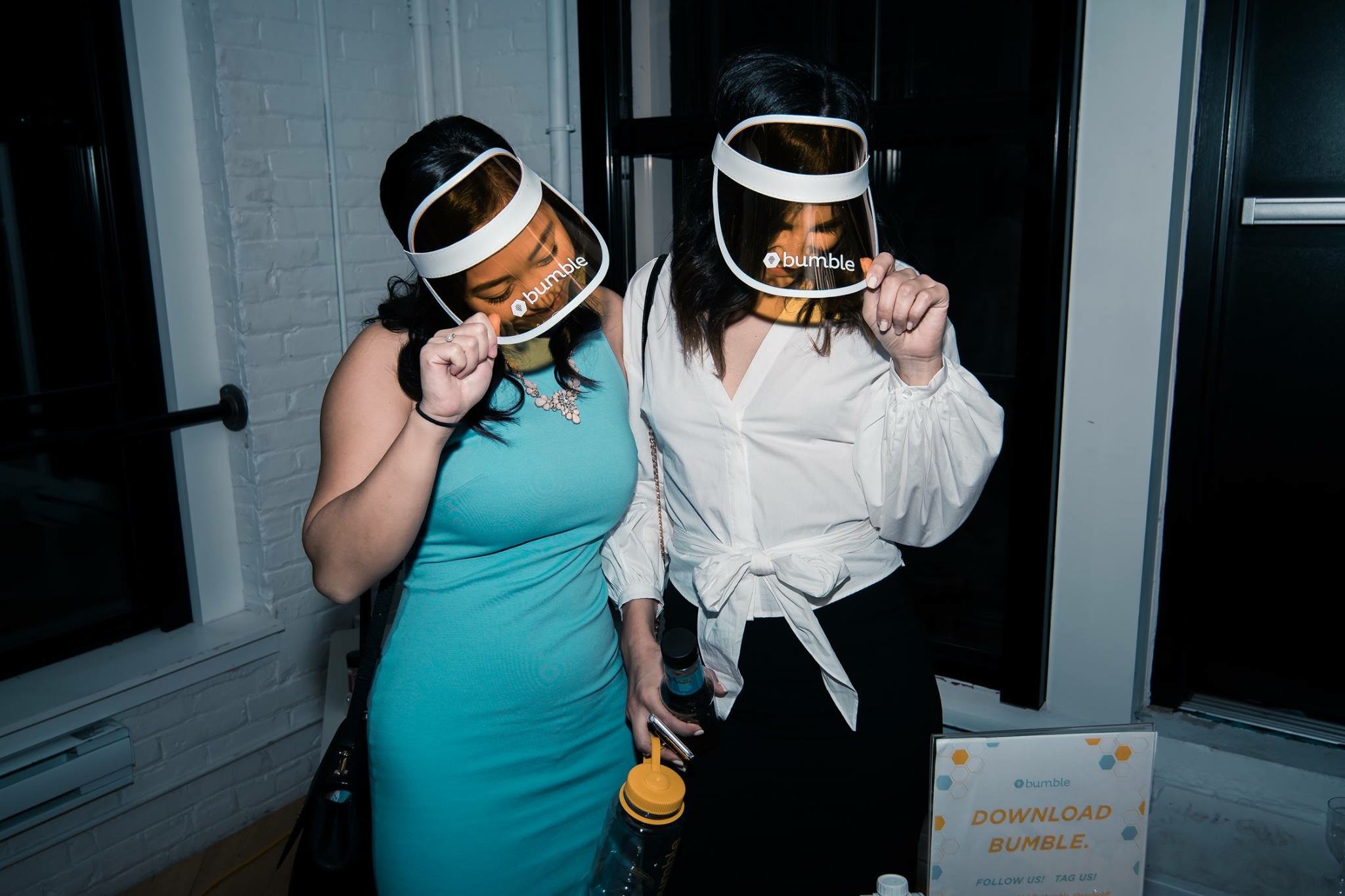 Phoenix, AZ
Our Phoenix Queen Bee, Candice Mathis (@collectivelycandice), hosted a weekend staycay at Hotel Valley Ho. She shared her experience with us:
"I love that Bumble brings us together for super fun events. My favorite thing about Bumble BFF is how much emphasis it puts on friendships. Our Bumble x Hotel Valley Ho staycay was definitely one for the books!
The first stop of the night was to indulge a little at Hotel Valley Ho's amazing restaurant, ZuZu. I love getting to sample everything ZuZu has to offer - it's always SO good. After dinner, we headed back to our suite, got into our cozy Hotel Valley Ho robes, and enjoyed some quality girl time! Eventually we all dozed off and had the best night's sleep ever.
We woke up ready to get some sun and party at the pool. The best part about the pool party was all of the cute Bumble gear that we got to sport and hand out to others! So many people came up to us wanting to know more about Bumble and join in on the fun.
Meeting new people and making new friends is the best part about Bumble. I love my Bumble girls because we all care about each other and we're always looking to lift each other up. It's amazing to have such a strong group of girls that you can count on to love and encourage you! I'm so thankful to Bumble and Hotel Valley Ho for allowing my girls and I to have the BEST time at our staycay. I can't wait to do another.
Check out my latest blog on Hotel Valley Ho here if you want to learn more about my experience staycaying with them! Want to join our girl gang and come to fun Bumble events with us? Send me a note by clicking here!"
Columbus, OH
Our Columbus Queen Bee, Kellie Hall (@kellierenehall), recaps her Bumble Brunch event below:
"The Bumble Launch Party at Balboa Restaurant was incredible! As girls arrived, they were greeted with free mimosas, Bumble goodie bags, and the smiling faces of my newly-minted Columbus Local Bees. Nearly 30 women attended the event. I'm proud to say I met 18 of them for the very first time the day of the launch party. The weeks leading up the launch party, I did the very same thing we "preach" as ambassadors – I got on the app. I swiped right. I messaged girls. I connected with them, and they came to the event! These same women swapped phone numbers and Instagram handles with each other. I was in their position not nearly 11 months earlier when I first moved to Columbus.
When I was stationed in Columbus with only 6 weeks' notice from the Navy, I was petrified. As soon as I got to Ohio, I downloaded Bumble BFF. Within three weeks, I had set up a dinner with my 10 "matches." We chatted all night about our boyfriends, careers, goals, and common interests. We swapped phone numbers at the end of the night, instantly starting a group text. These same women are still my best friends to this day. Two of them are now my Columbus Local Bees! They're smart, driven, and empowered.
My experience goes to show that apps like this CAN work. Now I encourage my military friends to download Bumble BFF as we continue to move throughout the world and are forced to start new social networks. Download the app and organize a dinner! You never know which right swipe might just be the right person for your life."
Los Angeles, CA
Our L.A. Queen Bee, Brooke Reagan, recently hosted her first Bumble event at her home in Pacific Palisades for a group of about 20 ladies. She shares her night with us below:
"I organized a wine and cheese night centered around Bumble BFF and women supporting women in the L.A. community. I sent out these lovely "Have you heard the buzz?" invitations to my close friends and encouraged each guest to bring a friend as well. It felt good to embrace the Bumble BFF spirit!
I must say I went all out with my food spread, which included a huge cheese and charcuterie platter, veggie trays for the healthy ladies, and mini pizzas. Oh, and I can't forget the sweet Bumble-themed cookies and cupcakes and the much-appreciated abundance of wine! The Bumble swag looked great and I added in fun "Let's Get Buzzed" cocktail napkins, pretty florals, and other cute accessories for the decor. Guests were excited to leave with fun party favors of Bumble "Never Thirsty, Always Hydrated" water bottles, hair ties, chapsticks, etc.
The night was definitely a success, and I hope to host another event soon!"
 
Love,
Esther Sasouness for The BeeHive