Success Story: Anna + Rachel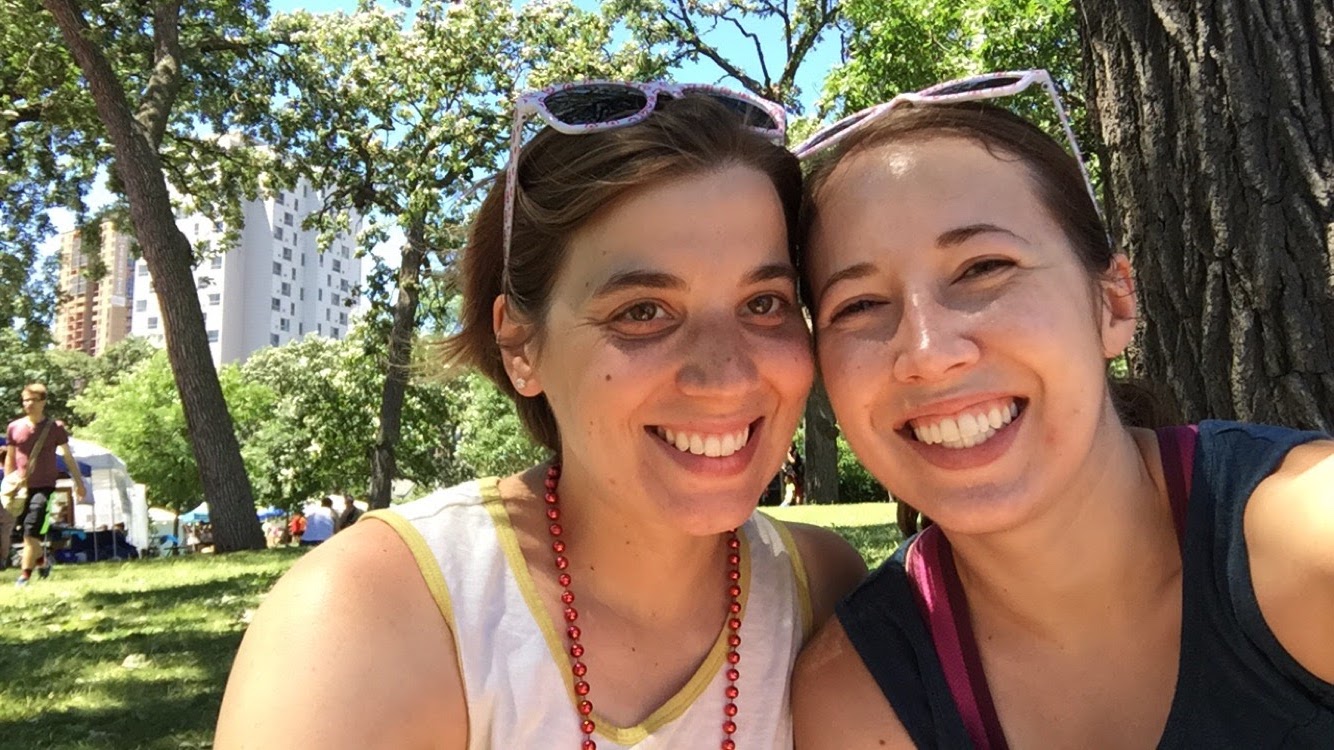 Anna and Rachel matched a little over a year ago on Bumble. Below is their story in their own words!
What was the first move?
Anna sent a message to Rachel saying, "Hey, how are you?" After that, the conversation moved into Young Adult novels and TV series discussions. Following less than 12 hours of conversation, Anna slid Rachel her phone number in a smooth move consisting of, "My data connection is janky at work, so feel free to text me instead."
Rachel made her sweat it out for a couple of hours, but ultimately decided Anna didn't seem like too much of a creeper. She sent her a text. It took a few days of chatting, but they finally went on their "first date" to Insight Brewery. Anna nervously talked non-stop the whole time while Rachel couldn't stop laughing and smiling. The "date" flew by. They hugged, said their goodbyes, and as they say, the rest is history.
What stood out about their profile?
Anna: The first thing that stood out to me about Rachel's profile was her smile. After browsing through her other pictures, it was clear her smile had me hooked. Her listed occupation was "Scientist" - that immediately sparked my curiosity. Her "About Me" section listed hockey as her life, which was a bit intimidating at first (I'm a basketball player), but later became quite a lovable quality.
Rachel: The first thing that stood out to me about Anna's profile, other than the fact that she was cute, was that she had on a University of Minnesota sweatshirt. Which meant even if she didn't go to the U, I knew she could at least tolerate the Gophers :). Other than that, I was pretty stoked she had puzzles listed as an interest. Prior to being in a relationship, that's what I spent a lot of my free time on.
Where are you now?
Rachel and Anna are moving in together in April! They see each other pretty much every day anyway - why not get rid of some of that travel time? Rachel already owns the house, which is a bit of a fixer upper, so they're looking forward to working on more house improvement projects with the help of Rachel's dad. Stay tuned - there might be wedding bells in the future :).
Thank you to Anna and Rachel for sharing your story with us! We're so happy for you!
Nothing makes us happier than hearing Bumble Success Stories. To submit your story, email stories@team.bumble.com!
Xo,
The Bumble Hive
Ready to star in your own success story? Give Bumble a try today!